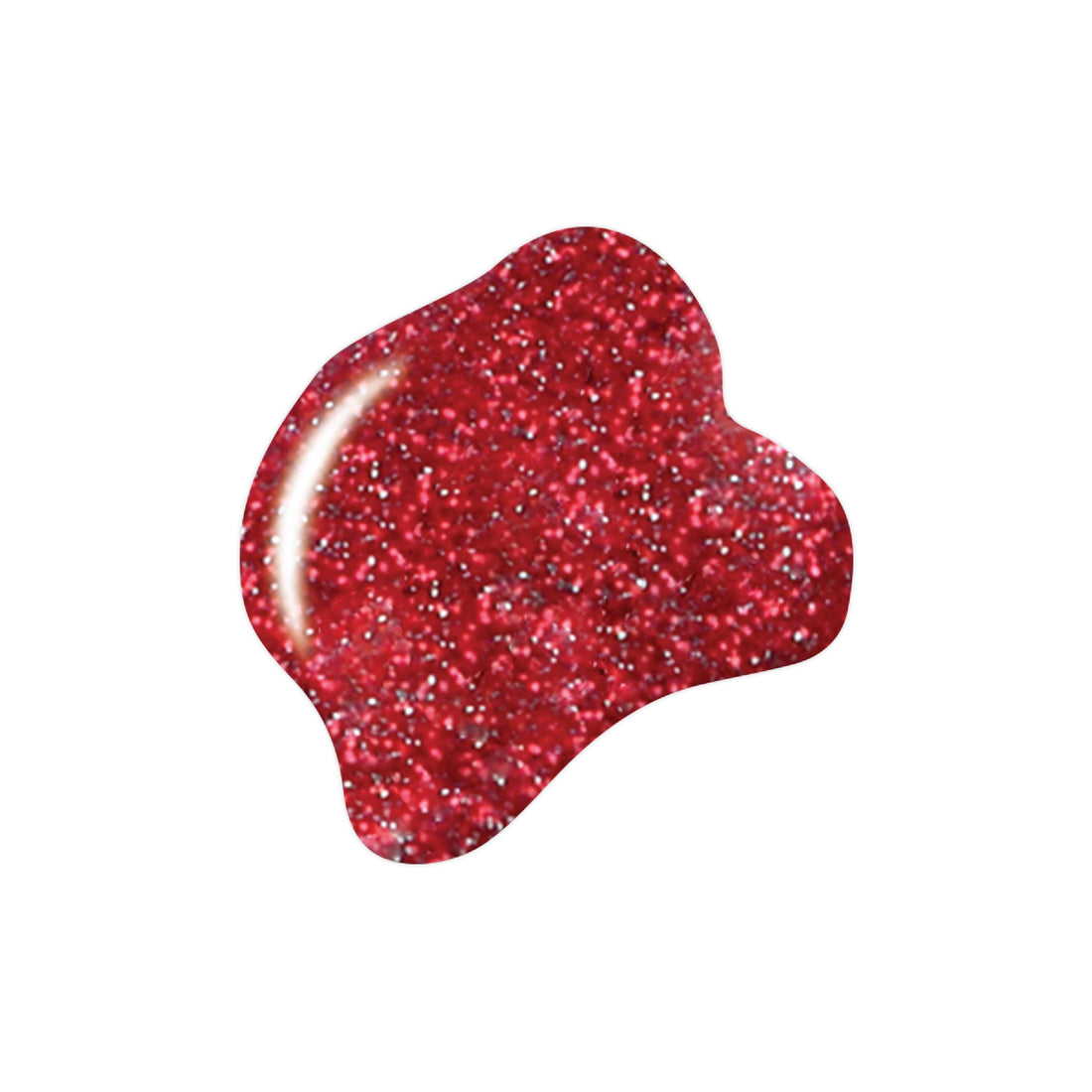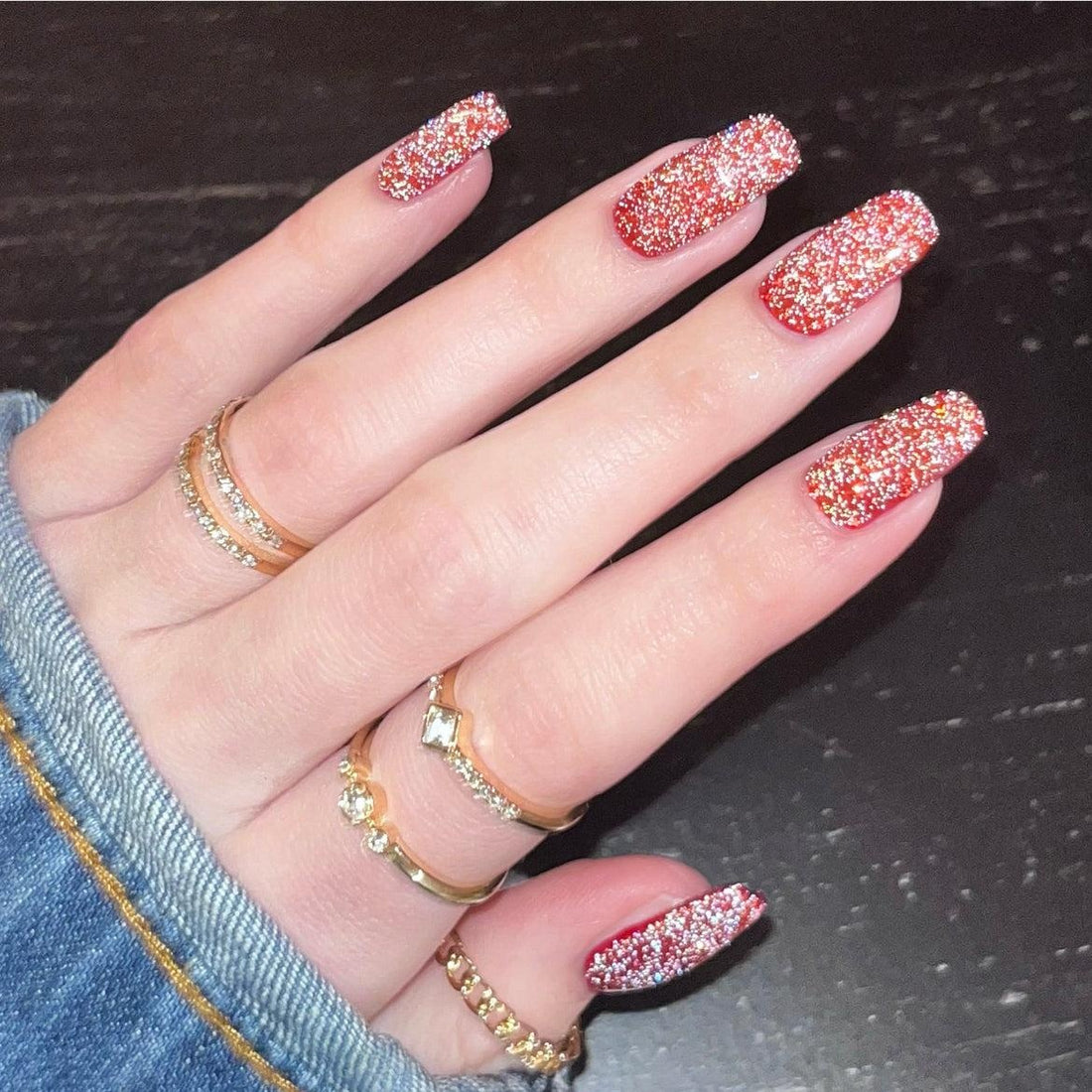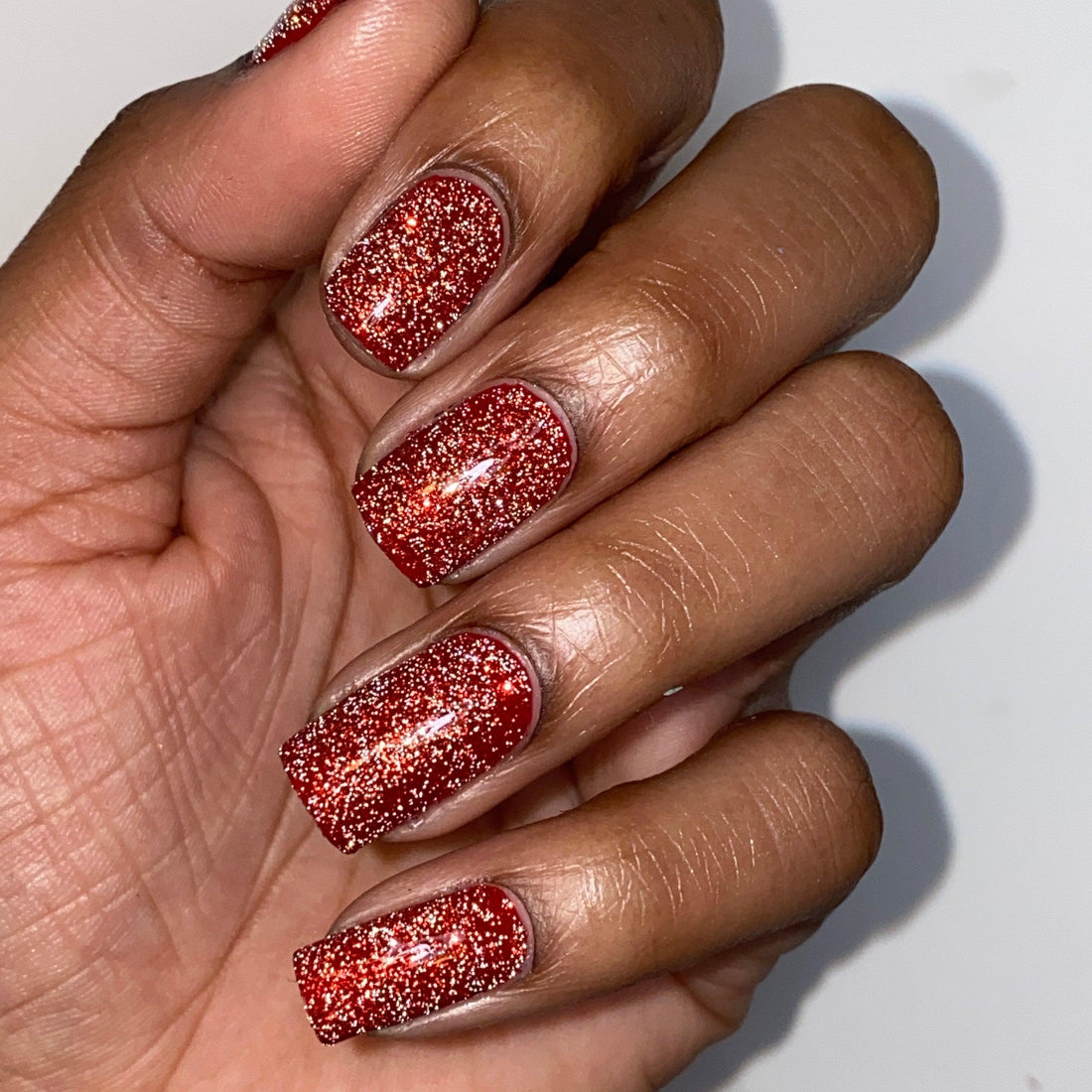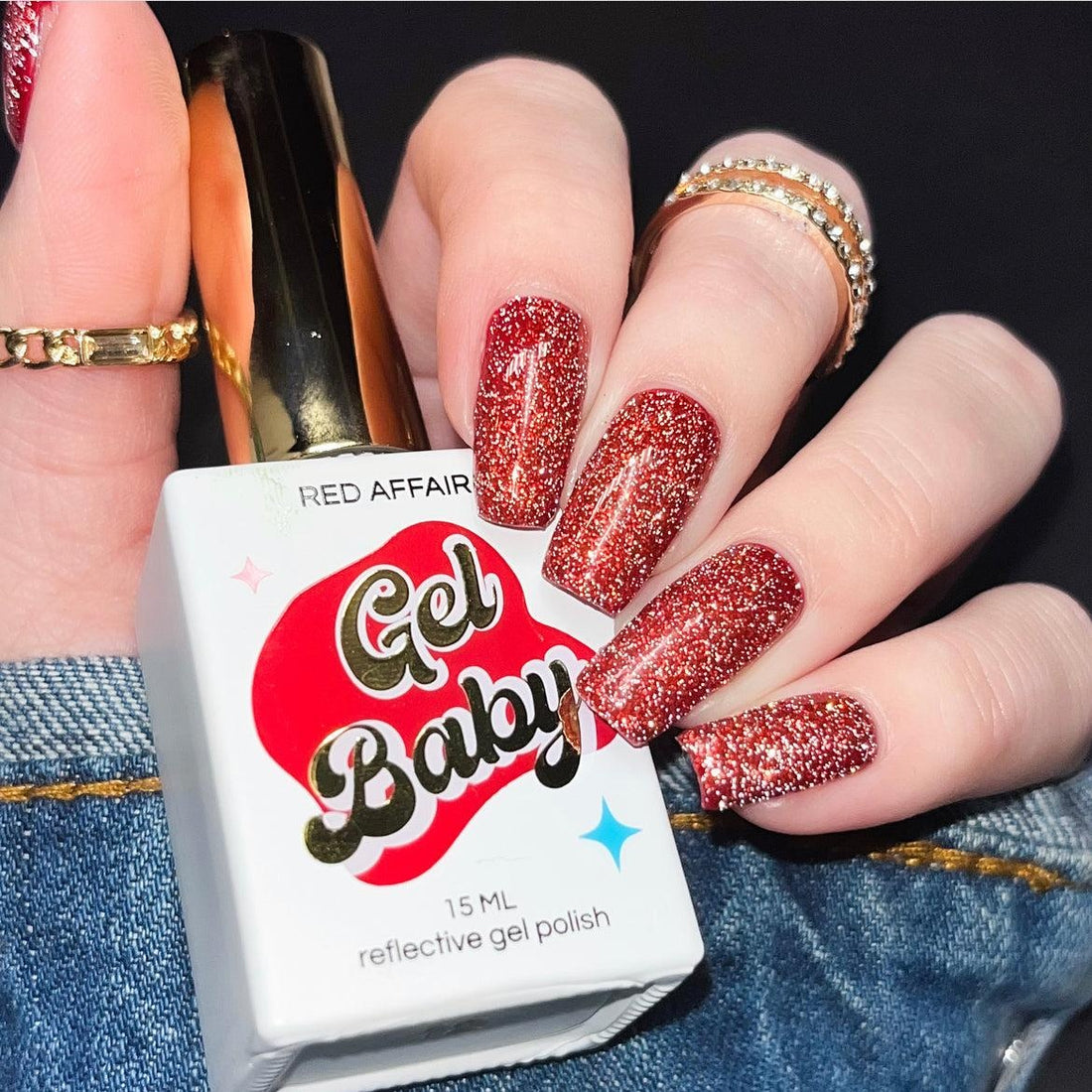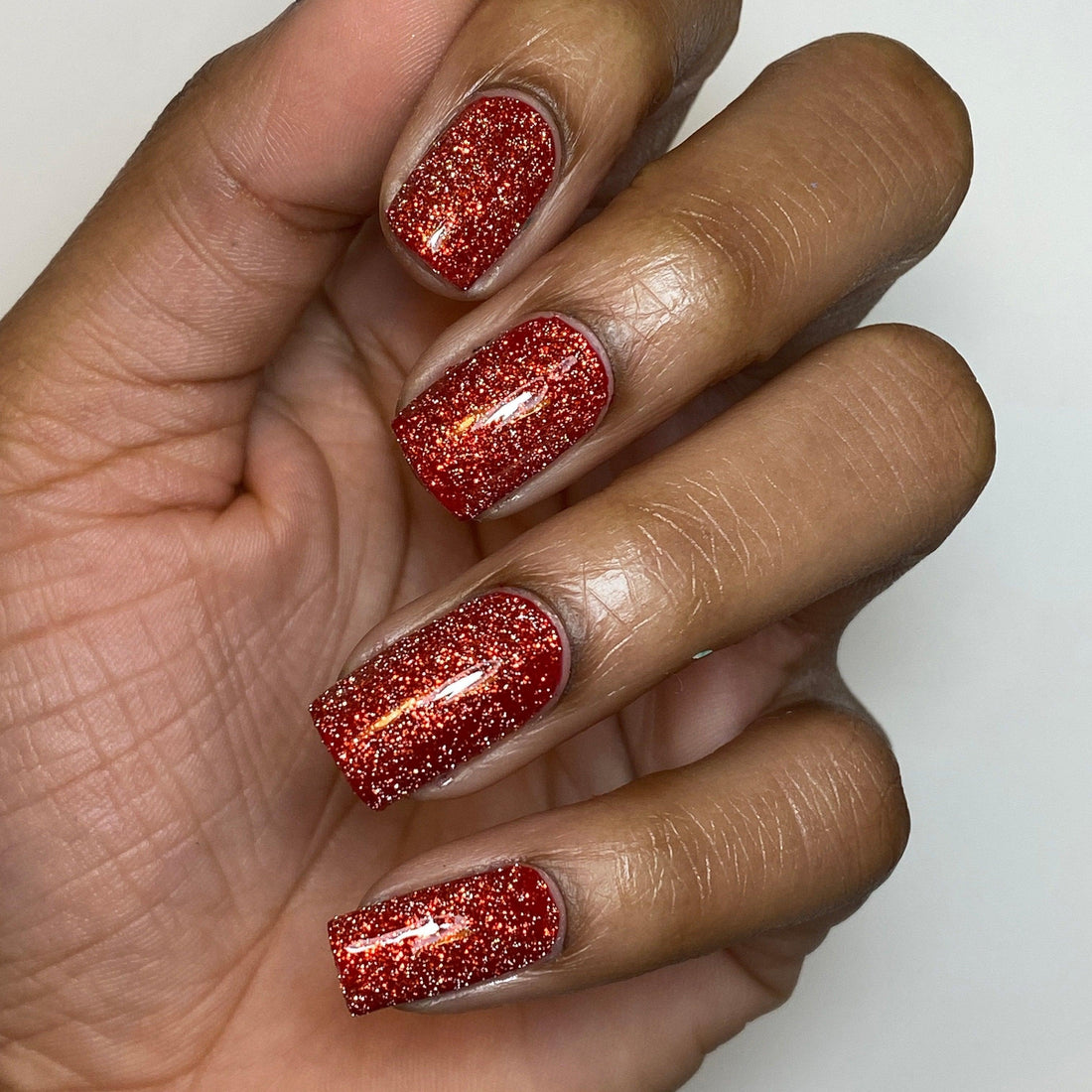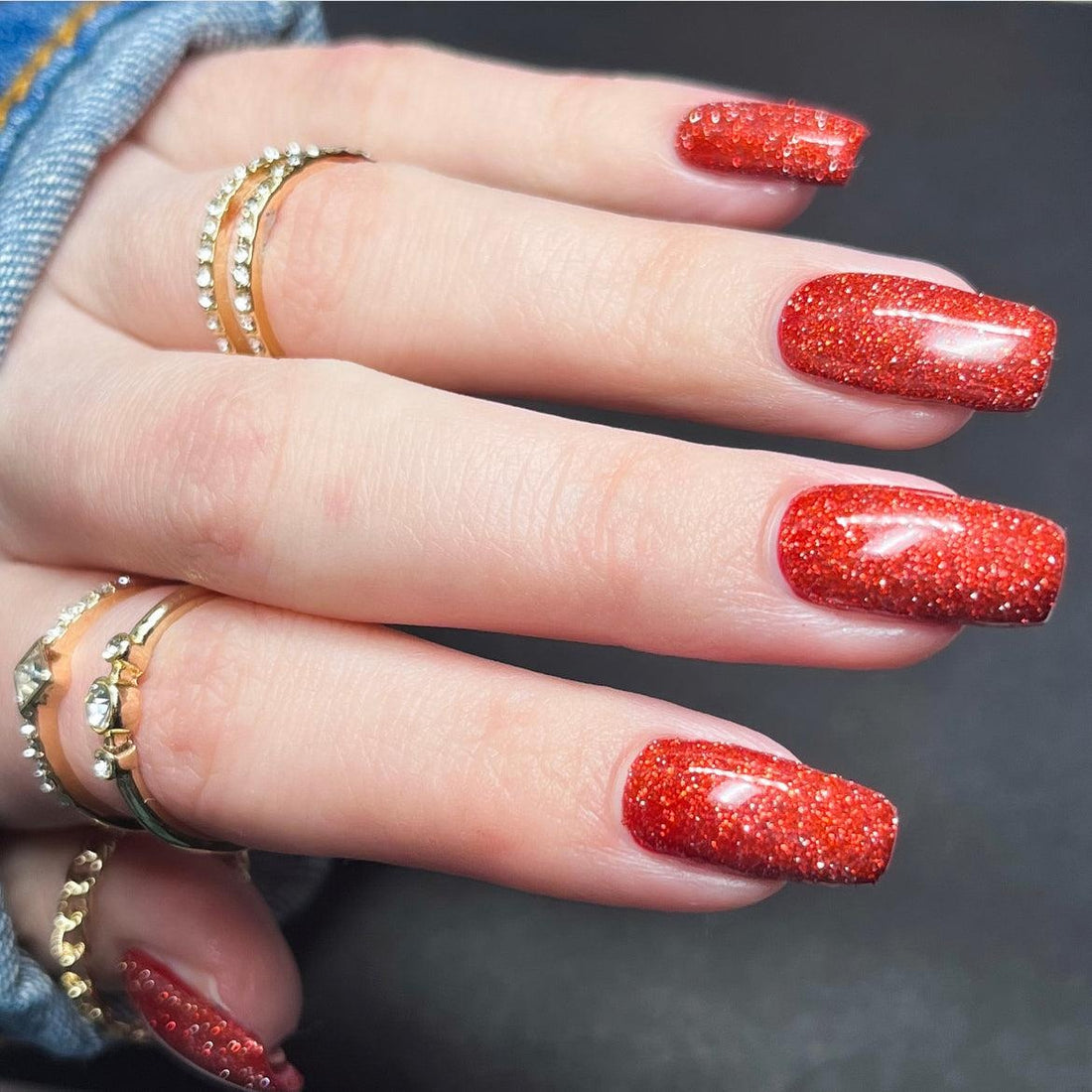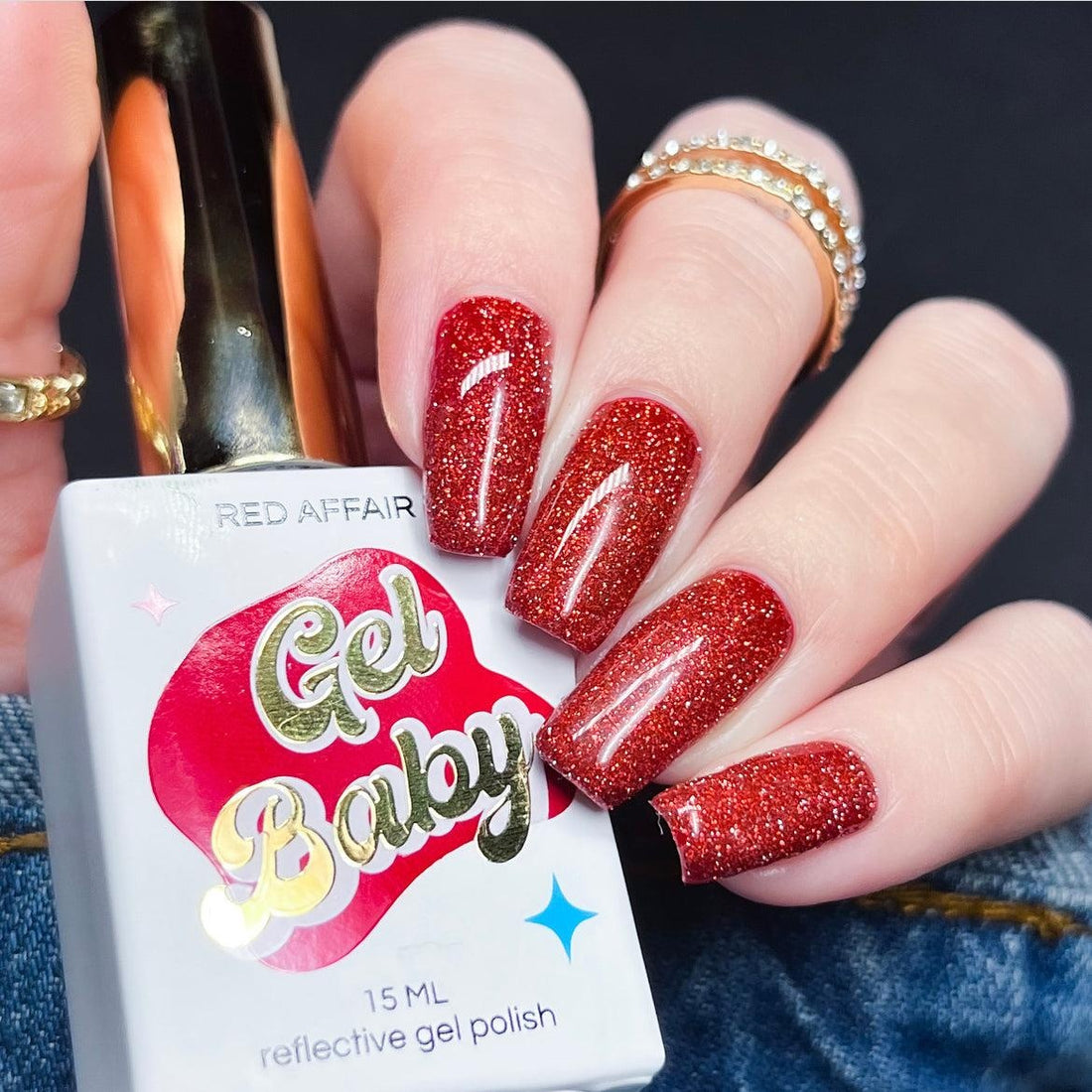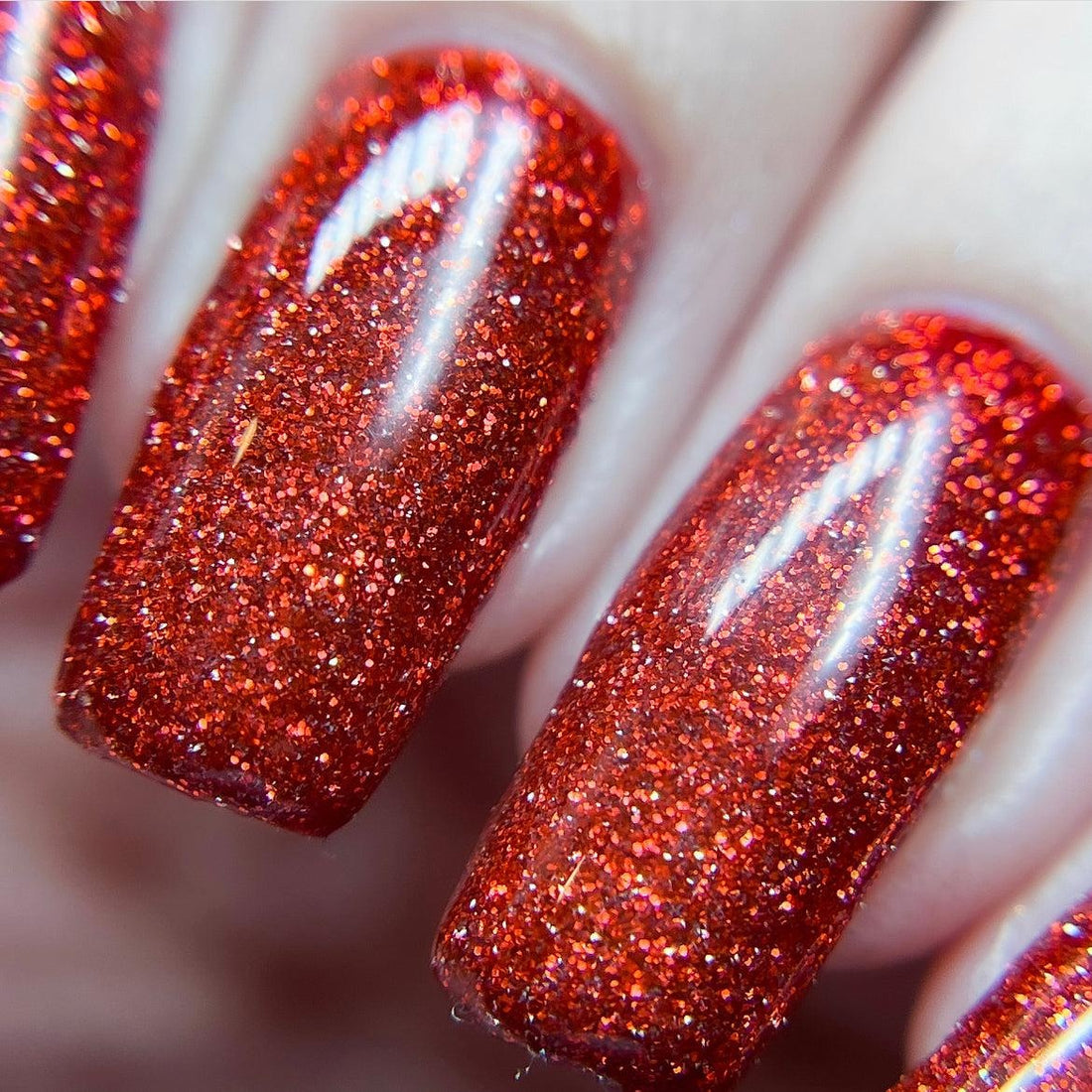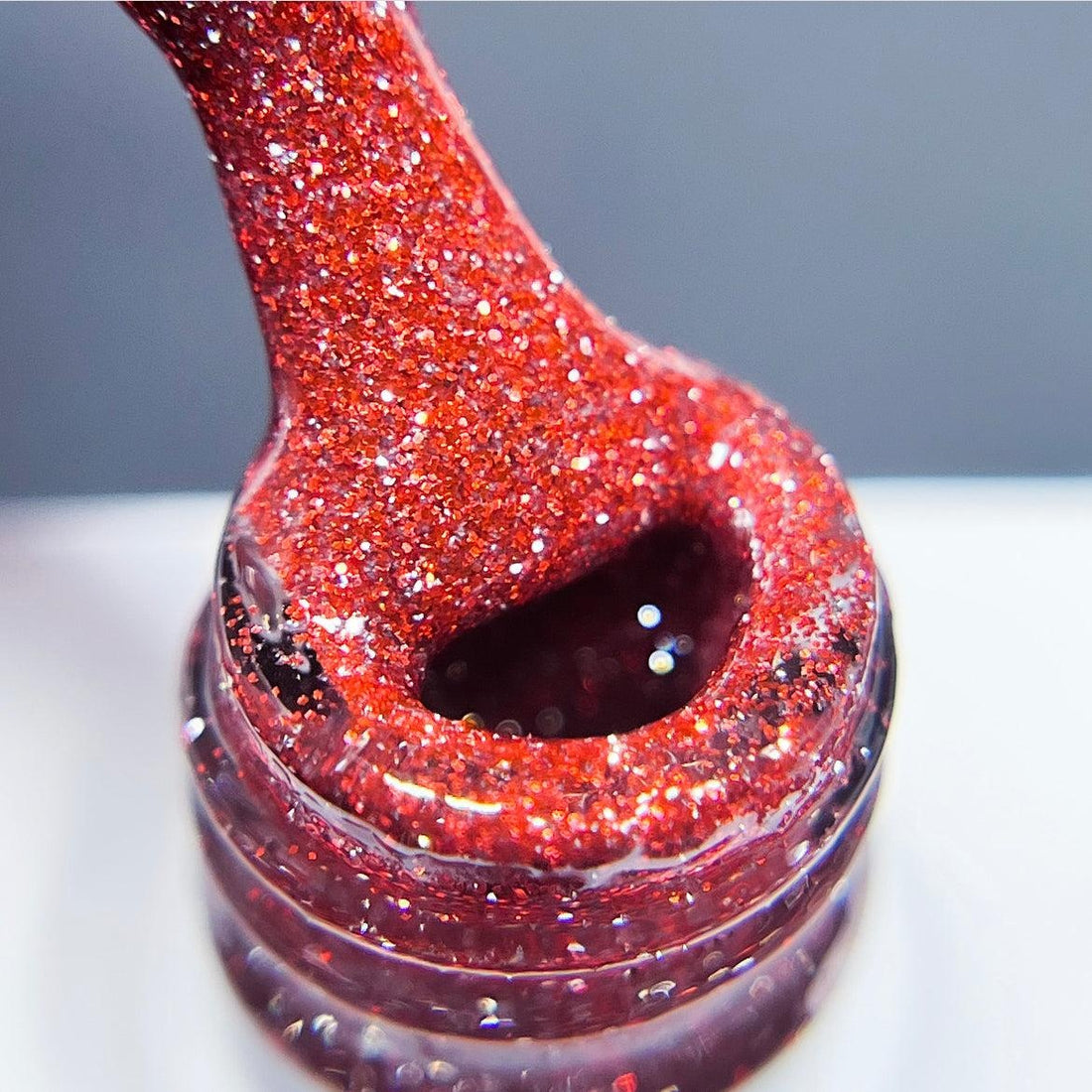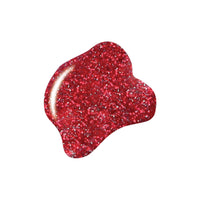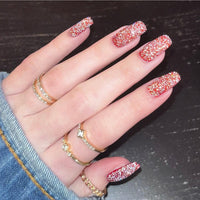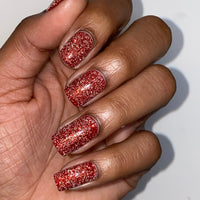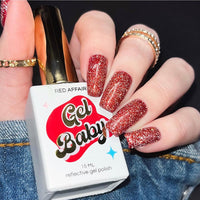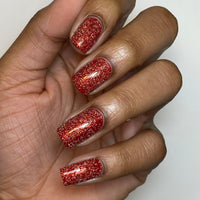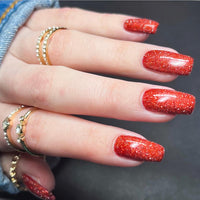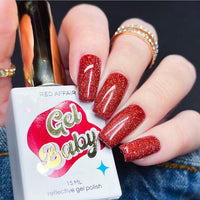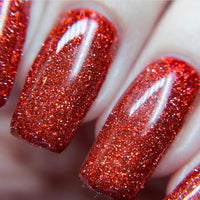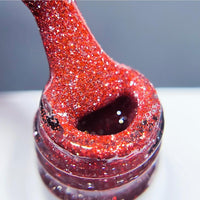 Red Affair is a red holo reflective glitter topper. It's super chunky! The effect this polish gives is actually insane. Without flash, it's a beautiful red holo manicure. Once you turn flash on, your nails light up with a striking silver reflection.

It is a very thick glitter topper. My suggestion would be to paint it over Redatoille (redbase) or sponge it on.
Opaque in: Several Coats
Directions: Apply Red Affair with a brush or sponge 2 coats over our Redatoille Polish and top with our Glossy Talk The Top Coat.


Cure Time: 30-60 seconds (LED) / 60-120 seconds (UV)

Size: 15ML (0.5 Ounce)
About
Twinkled T's Gel Baby line is the quality gel polish you've been needing. Gel Baby has been created over the span of 3 years to create a formula perfect for oily nail beds, dry nail beds, staining through purple shampoo and cloths, anti-chipping for the working boss babes, and extreme opacity for those of us who need to cure and go, go, go.
FOR PROFESSIONAL USE ONLY
Ingredients: acrylates copolymer, 2-hydroxyethyl methacrylate (HEMA),  trimethylbenzoyl, diphenylphosphineoxide. may contain [+/-]: CI 45380, CI 17200, CI 15850, CI 77491, CI 15985, CI 77492, CI 77007
The Artists
Kaitlin
I'm from a small town in Delaware County, Pennsylvania. My hobbies include baking and visiting breweries in neighboring cities and states with my fiancé. I also love doing my makeup and my collection is almost as large as my polish collection! 
Painting my nails has been a hobby of mine for over 10 years. My favorite part about it is finding and trying new brands and formulas & also the inspiration it gives me for my nail art. 
My top 3 favorite Gel Baby colors are Crystal Sand, Mist Opportunity, and She's All Brat.
Follow Kaitlin on Instagram and TikTok

Claire
I'm from Wisconsin currently living In Minnesota. I'm a full time college student studying Biology & Pre Med. I'm also a competitive figure skater and try to keep up with my sport as much as I can as in adult. I also love to paint and be creative in general. I'm also a huge K-pop fan!

I've been doing my nails for over 10 years and started my Instagram account 5 years ago. I have been swatching and doing nail art ever since! My favorite part about doing my nails is the creativity that comes with it! I'm a nail artist first, but I also love swatching and the challenge of capturing beautiful polishes.

My top 3 Gel Baby colors are Sage The Spirits, Pearly Gates, and Late Bluemer.

Follow Claire on Instagram