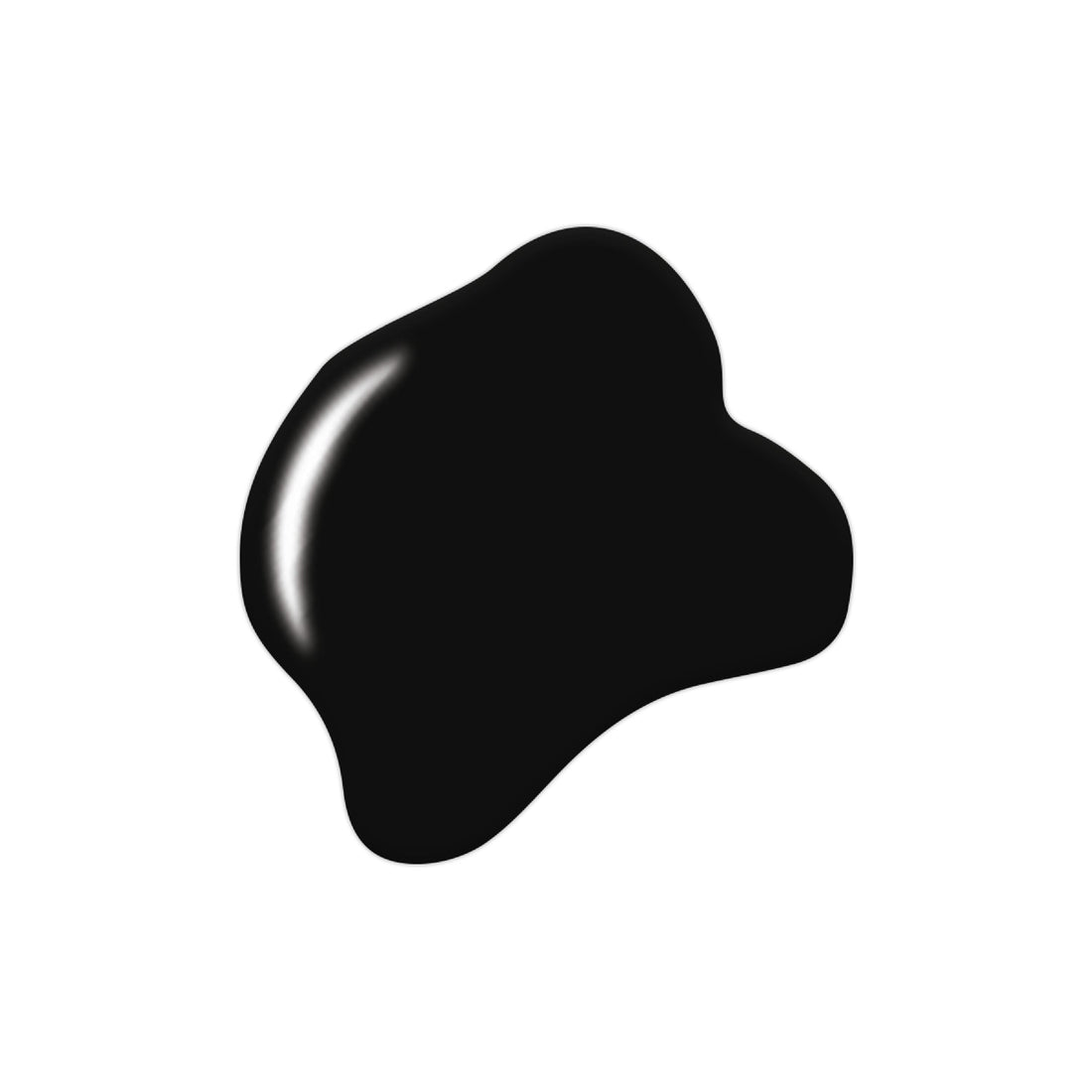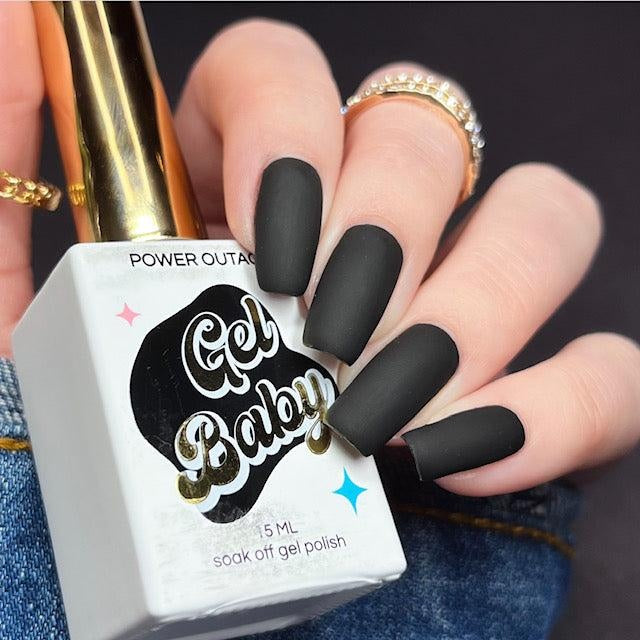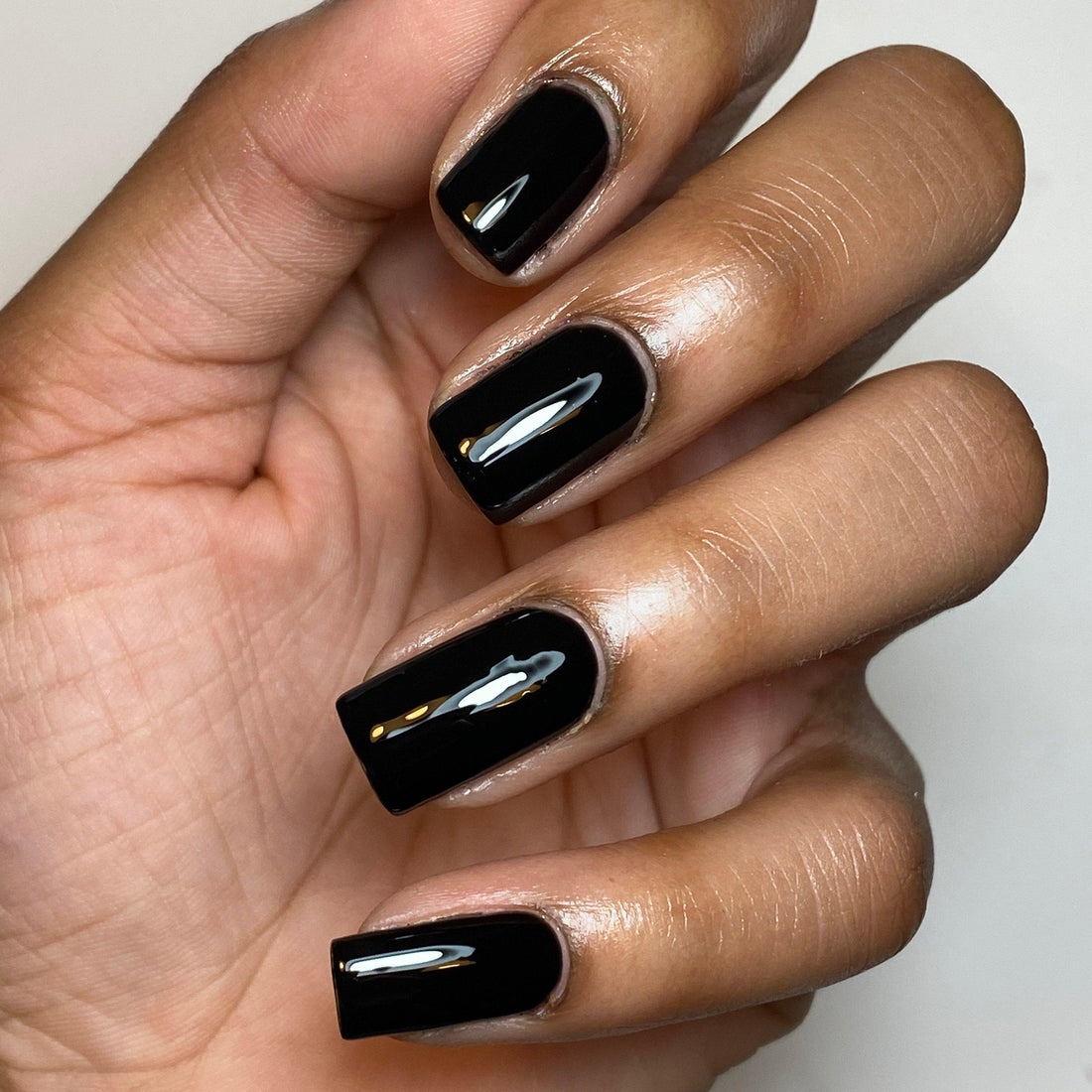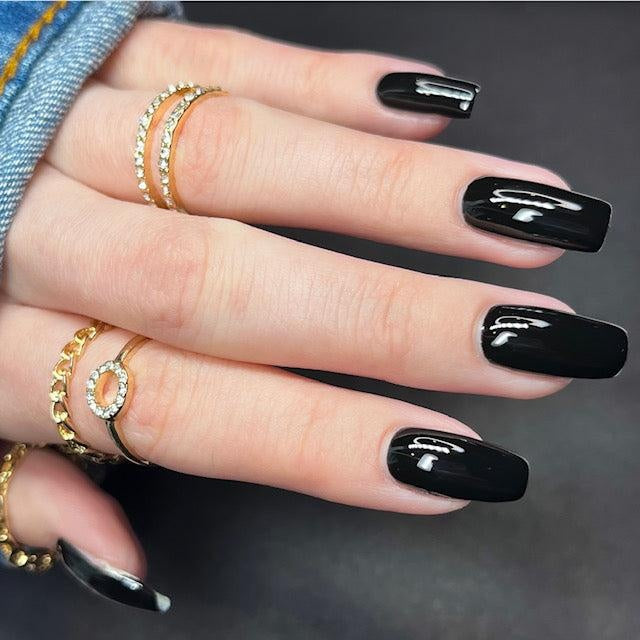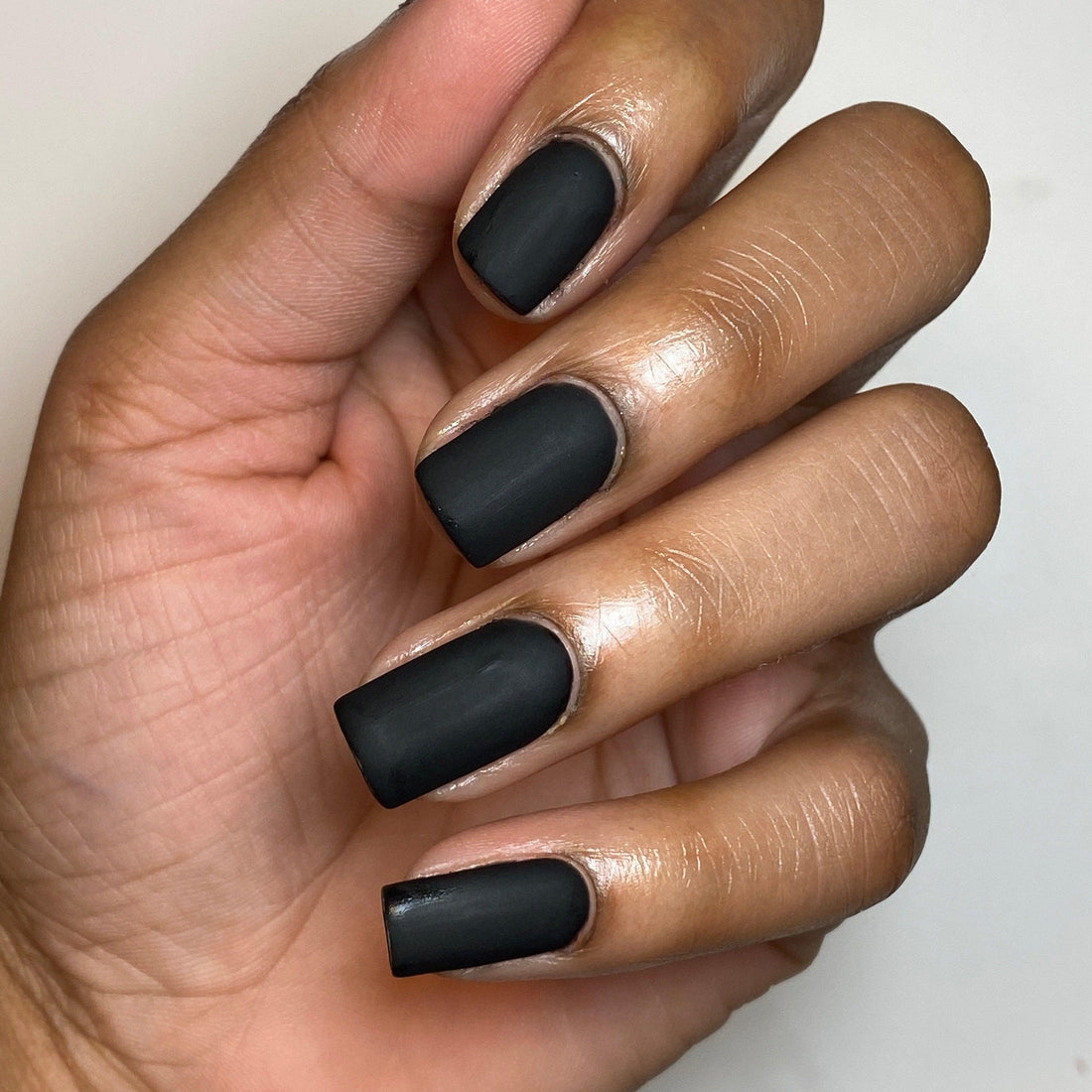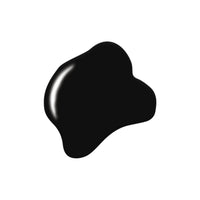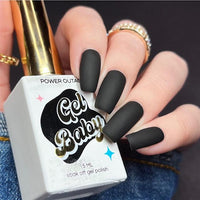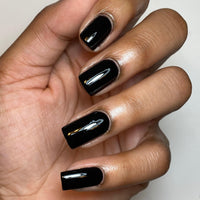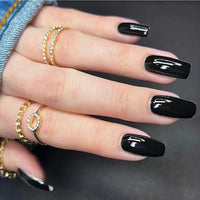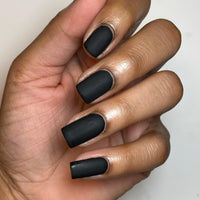 I believe one of the reasons for Twinkled T's initial rise came from having the blackest black stamping polish, Vibin. I couldn't let you down when it came to this. I needed the blackest black gel polish. Power Outage will not disappoint! She is BLACK. Perfect for for a base underneath holo powders, drawing nail art, and so much more.

Pair this with LA Lights for the most beautiful, black reflective manicure.

Opaque in: 2 Coats
Directions: Apply Power Outage with 2 coats over our Base-ically Base Coat and top with our Glossy Talk The Top Coat or Matte At You Top Coat.


Cure Time: 30-60 seconds (LED) / 60-120 seconds (UV)

Size: 15ML (0.5 Ounce)
About
Twinkled T's Gel Baby line is the quality gel polish you've been needing. Gel Baby has been created over the span of 3 years to create a formula perfect for oily nail beds, dry nail beds, staining through purple shampoo and cloths, anti-chipping for the working boss babes, and extreme opacity for those of us who need to cure and go, go, go.
FOR PROFESSIONAL USE ONLY
Ingredients: acrylates copolymer, 2-hydroxyethyl methacrylate (HEMA),  trimethylbenzoyl, diphenylphosphineoxide. may contain [+/-]: CI 45380, CI 17200, CI 15850, CI 77491, CI 15985, CI 77492, CI 77007
The Artists
Kaitlin
I'm from a small town in Delaware County, Pennsylvania. My hobbies include baking and visiting breweries in neighboring cities and states with my fiancé. I also love doing my makeup and my collection is almost as large as my polish collection! 
Painting my nails has been a hobby of mine for over 10 years. My favorite part about it is finding and trying new brands and formulas & also the inspiration it gives me for my nail art. 
My top 3 favorite Gel Baby colors are Crystal Sand, Mist Opportunity, and She's All Brat.
Follow Kaitlin on Instagram and TikTok

Claire
I'm from Wisconsin currently living In Minnesota. I'm a full time college student studying Biology & Pre Med. I'm also a competitive figure skater and try to keep up with my sport as much as I can as in adult. I also love to paint and be creative in general. I'm also a huge K-pop fan!

I've been doing my nails for over 10 years and started my Instagram account 5 years ago. I have been swatching and doing nail art ever since! My favorite part about doing my nails is the creativity that comes with it! I'm a nail artist first, but I also love swatching and the challenge of capturing beautiful polishes.

My top 3 Gel Baby colors are Sage The Spirits, Pearly Gates, and Late Bluemer.

Follow Claire on Instagram
First of Many to Buy!
This was the test run for whether or not I would like the formula of Gel Baby, but it's pretty slammin! The gel isn't too thick and gloopy, the brush is nice and long, and overall, but most importantly, the black is truly black. It's not thin and while most blacks require almost three coats, this took hardly two. Also, the bottle is pretty large which is always nice. For the price, I will definitely be trying other colors because for a great product, I am willing to pay the price!~
It's one coat
It's a one coat black🥹🥹I've had a hard time finding an actually opaque black in a few coats but THIS RIGHT HERE👏🏾👏🏾I got other colors that blew me away too but i needed y'all to know this black is top tier
First of Many to Buy!
This was the test run for whether or not I would like the formula of Gel Baby, but it's pretty slammin! The gel isn't too thick and gloopy, the brush is nice and long, and overall, but most importantly, the black is truly black. It's not thin and while most blacks require almost three coats, this took hardly two. Also, the bottle is pretty large which is always nice. For the price, I will definitely be trying other colors because for a great product, I am willing to pay the price!~
It's one coat
It's a one coat black🥹🥹I've had a hard time finding an actually opaque black in a few coats but THIS RIGHT HERE👏🏾👏🏾I got other colors that blew me away too but i needed y'all to know this black is top tier